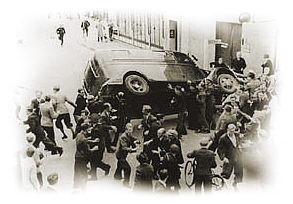 The Danes said NO
In August, 1943, a state of emergency was declared in Denmark, and the Nazis decided that they could now move against the Jews. In September Hitler approved the deportation of the Danish Jews. Werner Best of the SS, Hitler's chief in Denmark, received the final order to proceed with deportation of Jews to death camps, on Sept.28, 1943. The Nazis were prepared to deport the 7,500 Jews, starting at 10 PM. on Oct. 1, 1943.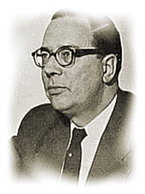 Georg F. Duckwitz
Georg F. Duckwitz, a courageous German maritime attaché and Best's confidant, at great danger to himself leaked out the order to a leading Danish Social Democrat, Hans Hedtoft. Hedtoft later recalled:

"I was sitting in a meeting when Duckwitz asked to see me. 'The disaster is going to take place', he said. 'All details are planned. Your poor fellow citizens are going to be deported to an unknown destination'. Duckwitz's face was white from indignation and shame .."

According to Duckwitz, 1 October was set as the zero hour and Hans Hedtoft immediately warned C.B. Henriques, the head the Jewish Community, and Dr. Marcus Melchior, the acting chief Rabbi of the Krystalgade Synagogue.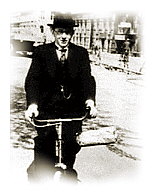 Dr. Marcus Melchior
On September 29th, two days before the projected round up on Rosh HaShannah, the Jewish New Year, Dr. Marcus Melchior implored his stunned congregants and the whole Jewish community to go into hiding immediately:

"The situation is very serious. We must take action immediately. You must leave the synagogue now and contact all relatives, friends and neighbors you know who are Jewish and tell them what I have told you, " Marcus Melchior said. "You must also speak to your Christian friends and ask them to warn any Jews they know. You must do this immediately, within the next few minutes, so that two or three hours from now everyone will know what is happening. By nightfall we must all be in hiding."

Two German passenger ships, docked in Copenhagen's port, were ready to ship approximately 5,000 Jews to Germany on their way to kz camp Theresienstadt. Buses were to take the remaining 2,500 ...

The word was passed and the Danes responded quickly, organizing a nationwide effort to smuggle the Jews by sea to neutral Sweden. The Danes dropped everything to help family members, neighbors, or friends and offered their support, conveying warnings and finding places for the Jews to hide. The Danes felt that persecution of minorities was a breach of Danish culture and they were not prepared to stand for it.
From all strata of Danish society and in all parts of the country, clergymen, civil servants, doctors, store owners, farmers, fishermen and teachers protected the Jews.
A taxi driver was reported to have telephoned every person with a Jewish name he could find in the telephone directory.
A united Lutheran Church openly and persistently challenged the German offensive. Many Torahs from Rabbi Melchior's synagogue were hidden a few blocks away in the crypt of Trinity Church. Dr. Koster, who was in charge of Bispebjerg Hospital, was instrumental in arranging for hundreds of Jews to be hidden at the hospital before they made their escape to Sweden. The psychiatric building and the nurses' quarters were filled with refugees, who were all fed from the hospital kitchen. Virtually the entire medical staff at the hospital cooperated to save Jewish lives. Once it became known among Danes what the hospital was doing, money was donated from all over the country.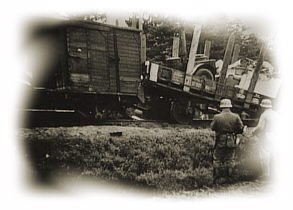 Danish resistance
The Danish police and coast guard also took sides with the oppressed by refusing to assist in the manhunt. Not to mention the Wehrmacht soldiers, some of whom looked the other way - moved by either compassion or bribes.
To make their escape, many refugees were driven to the coast in ambulances belonging to the hospital. Local fishermen agreed, for a price, to transport them to Sweden. But they weren't safe yet. Successfully completing the two-mile boat trip without being intercepted by German patrol boats was not easy.