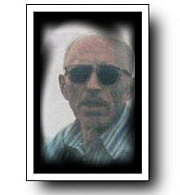 After WW2 Alois Brunner found gainful employment courtesy of Reinhard Gehlen and the CIA. Gehlen, Hitler's top anti-Soviet spy, surrendered to the Americans and offered his services. CIA took the bait and Gehlen re-established his spy organization, and enlisted thousands of Gestapo, Wehrmacht and SS veterans. During the Cold War Gehlen's network of agents received millions of dollars in funding from the U.S. From 1956-68 Reinhard Gehlen was Germany's Chief of Federal Intelligence Service.

Later Brunner escaped to Syria where he became a government adviser. To this day Alois Brunner - now 90 - has successfully evaded capture. He is believed to live in Damascus using the name of his cousin Georg Fischer, though in December 1999, there were unconfirmed reports that he had died in 1996 and was buried in a Damascus cemetery.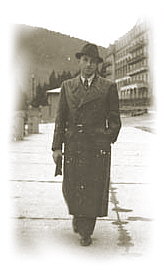 Alois Brunner
But German journalists visiting Syria in 1999 said Brunner was living at the Meridian Hotel in Damascus under police protection. Brunner is easily identifiable, having lost an eye and several fingers from letter bombs sent him years ago by French and Israeli security agents.

With the release of Adolf Eichmann's memoirs, Alois Brunner, whom Eichmann once called his best man, was again in the news. Brunner was already sentenced to death in absentia in France in 1953 and 1954; more recently, a new suit was filed there based on his sending children to Auschwitz. Previous attempts to persuade Syria to release Brunner failed. Germany applied for his extradition in 1987, and in 1991 the European Parliament voted to condemn Syria for continuing to harbor the alleged war criminal.

In 1995 German State prosecutors in Cologne and Frankfurt posted a $333,000 reward for information leading to the arrest of the last leading Nazi still believed to be on the loose.

Germany, Austria, Slovakia, France and Poland currently seek his extradition but until now the Syrians have ignored all attempts to extradite him, including those by Simon Wiesenthal.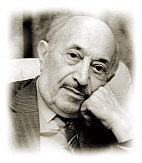 Simon Wiesenthal
The famous Nazi-hunter and Holocaust survivor Simon Wiesenthal has made the pursuit of Nazi war criminals his life's work and has spent more than half his life doggedly gathering information on the whereabouts of fugitive Nazis. In his introduction to In the Lion's Mouth by Joan Campion he writes:

"As these words are written, Alois Brunner, perhaps the most outstanding surviving Nazi war criminal, is living as a free man in Damascus, Syria. Human justice did not get to this man. He committed his crimes not only in Slovakia, but also in Austria, France, Greece, and Yugoslavia, yet he has nothing to fear. All attempts to have him extradited have been refused. It seems that in Syria the murder of Jews is not a crime."
Brunner was interviewed about 15 years ago in the Austrian news magazine Bunte. He said he did not suffer from a bad conscience for, in his own words, "getting rid of that garbage." His one regret was that he hadn't murdered more Jews.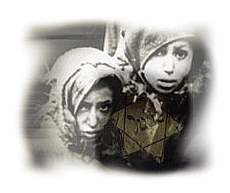 In 1987 in a telephone interview Alois Brunner told the Chicago Sun Times:
"The Jews deserved to die. I have no regrets. If I had the chance I would do it again .."