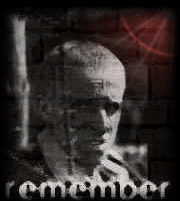 As an 11-year-old boy, Zev Kedem was one of the 1,100 Schindlerjews whose life was miraculously saved by German industrialist Oscar Schindler. Kedem, now over 60 years old, is a documentary filmmaker. He consulted on and appeared in Steven Spielberg's Oscar-winning epic Schindler's List.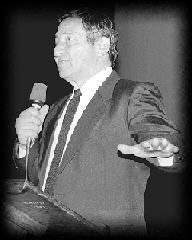 Zev Kedem today
Germany invaded Poland in 1939, when Zev Kedem was 5 years old. The family abandoned a vacation and headed to Kedem's grandparent's home in Krakow. "It was dark and, as a five-year-old, I was fairly afraid," Kedem later recalls "Little did I know then that this darkness that surrounded me would surround me for six years."
Little Zev learned to keep his emotions to himself, when his grandparents both attempted suicide to avoid murder at the hands of Nazi soldiers.
Within a year, Zev Kedem's family was rounded up and brought to the Crakow Ghetto with 30,000 other Jews. Barbed wire surrounded their world. In the spring of 1943, the final deportation of Jews from Crakow began. Zev, his older sister and their grandparents hid in a padlocked pigeon coup as Germans inspected the abandoned ghetto.
"It was a very panicky situation," he says. "As an eight-year-old, I understood very well that unless I was silent, we would be killed. There were no illusions."
Zev could hear the sirens blaring out warnings of death to those Jews who did not give themselves up. He heard dogs barking and people being shot. He heard the voices of his neighbors being shipped off on the trains. He heard shots ringing from the hospital nearby. "I have no doubt that the Germans were executing children in their hospital beds that were too weak for deportation," Zev says.
Later Kedem's mother bribed a Nazi truck driver to smuggle her son into a camp so as to avoid having him scrutinized by Nazi guards, who would have unquestionably sent Zev immediately to the gas chambers.
So he hid among the older boys, working in a brush factory were he sat on a box at the worktable to appear taller than he was. "I soon became quite competitive and made more brushes than anyone else," Zev says, "That was my only defense — that I was as productive as a grown-up person."
Once he was spotted by a Nazi overseer, but talked his way into survival by virtue of a large supply of brushes in front of him ...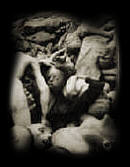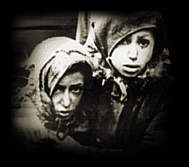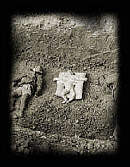 Zev Kedem passed through several more concentration camps - then Oscar Schindler came into the picture with his "most wondrous of plans to create a fictitious factory in Czechoslovakia." At the age of 10 years, little Zev was put on the list - selected to go to Czechoslovakia to work at Oscar Schindler's textile-turned-armament factory.
But an old-style Nazi guard at the Schindler factory almost ended that for him. Mindful of the regulation that all children under the age of 13 were to be killed, the guard rounded up all the children and their fathers, and deported them to Auschwitz. This was the last transport sent to Auschwitz.
A short while after his arrival, Zev was accompanying an acquaintance to the latrine outside the building. From a distance, Zev saw his mother and sister for the first time since they had been separated during deportation. "We saw a group of women taking shelter from the cutting, freezing wind. We discovered they were the Schindler-women, and amongst them were my mom and sister," Zev says. During the war only one man managed to get prisoners out of Auschwitz - Oscar Schindler arrived in time and saved the Schindler-Jews ...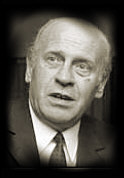 Zev could not show a hint of emotion upon knowing his family was alive. He did manage to show his mother that he was issued a number, to try and ease her worries. And his life was spared, although he did not understand why until years later. The day before his arrival, the Germans gave orders to destroy all the crematories and dig up the mass graves due to the advancing Russian Armies. So the inmates were marched to German concentration camps farther from the front lines. Zev was marched from Poland to the Austrian concentration camp Mauthausen.
The war ended for Zev Kedem on May 3, 1945, when the U.S. Army liberated Mauthausen - two weeks before his 11th birthday. He recalls that realizing his freedom took a while to set in. He first saw the soldiers, which to him always represented death and danger, at the gate. "Their uniforms were different, but my imagination couldn't grasp that they were anything but Germans ... suddenly, I realized one of them was black. And no black soldier could be in the prejudicial fanatic SS."
An army unit setting up displaced persons camps adopted Zev Kedem after he spent a few months wandering around and desiring only shelter, food and his life. He was sent to England to live in a British orphanage. He later studied briefly at Oxford University and received a degree in engineering. Then he married and moved to Israel, where he settled with his family, which now included four children, in a 400-year old home. He became a coordinating engineer in the restoration of Jerusalem's Old City following the 1967 war. Later he made documentaries about Jerusalem's Old City and wound up co-producing it with a Dutch evangelical television network. Eventually, Kedem's filmmaking took him to Los Angeles and then to Sacramento and he finally moved to the United States.
Then one day he got a call from Steven Spielberg, who was in Poland working on the film Schindler`s List. Spielberg was looking for Schindler's List survivors to help with the film. Still, it was not until he saw "Schindler's List" that Zev Kedem spoke of his Holocaust experiences. "That basically changed my life very substantially."
He sees Oscar Schindler as a "Biblical hero, an imperfect vessel capable of perfect action." Only an operator like Oscar Schindler could have pulled off this effort, Kedem says. "If he was a virtuous, honest guy, no one in a corrupt, greedy system like the SS would accept him."
Even after the Holocaust, it was not until 40 years later that he was reunited with his mother. Kedem went to England, and his mother returned to Poland. After writing him, she "suffered" as a suspected spy for communicating with the West as the Iron Curtain closed. Just before she died, he was finally able to secure permission to visit her in Poland.
When Zev Kedem finally came face-to-face with his sister, they had no common language. He spoke English, and she spoke Polish. Now they both live in California, where their grandchildren play together. These grandchildren are a new generation to carry on the Kedem family name.
His program, "Schindler's List: A Survivor Celebrates Life," has drawn record crowds and rave reviews at over 200 universities and community organizations. Amazingly, amidst all the memories of darkness and evil, despite time in several concentration camps and having survived the world's largest nightmare, Zev Kedem has found a multitude of reasons to celebrate life. "I am determined to celebrate life ... in some small way, each of us has to take some action for the rights of the individual."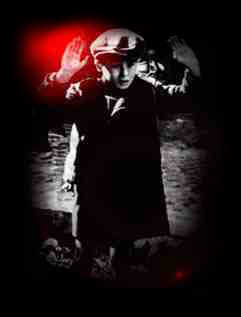 ---
© 2005-2007 Louis Bülow. All Rights Reserved.