Jan Karski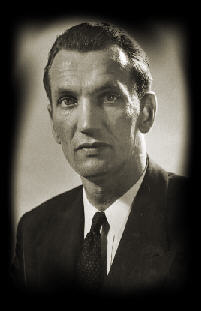 Jan Karski, Polish resistance hero and the man who first told Western Europe and the United States about the
Holocaust
, was born June 1914 in the central Polish city of Lodz in a tenement house at 71 Kilinskiego St.
After having passed his secondary school final examination here Jan Karski went to Lvov in 1931 to study there. He was awarded with Doctor of Law and Diplomacy title at the Jan Kazimierz University, and after supplementary studies in Western Europe he became a diplomat in Polish diplomatic corps in pre-war Poland.
After the war broke out in 1939, he joined the underground Home Army. Thanks to his courage, his photographic memory and his talent with languages, he became a legendary courier, sneaking through enemy lines and occupied Europe to bring news from the Resistance to Poland's government in exile.
As an officer in the Polish resistance, Jan Karski made four runs to the West with reports from underground leaders to the exiled Polish government. He was captured in Slovakia in 1940 and tortured by the Nazi Gestapo, but he escaped with the help of Polish partisans who attacked the prison.
In 1942, he risked his life to sneak two times into the Warsaw Ghetto. Also in 1942, disguised as a Nazi guard, Karski sneaked into the Izbica death camp in eastern Poland, where he witnessed mass killing and torture of Jews.
After a very dangerous journey he brought his story to the West, briefing political and religious leaders in London and then in July 1943 met personally with President Franklin Roosevelt. However, Karski was unable to convince them to take military action against death camp targets. Anthony Eden in Britain, President Roosevelt in the US, and even prominent American Jewish leaders, all listened politely, but all were disinclined to believe Karski's gruesome narrative of mass murder in the Warsaw Ghetto and in the
extermination camps
. Their first priority remained the defeat of the Third Reich, rather than the rescue of European Jewry. The slaughter went on.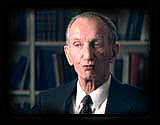 "Maybe they did not believe, maybe they thought I was exaggerating," Karski told The Associated Press in 1995.
Karski's 1944 book, Story of a Secret State, which detailed the Polish resistance fight, recounted his exploits, and also described the realities of the Holocaust, became a best-seller in the United States.
Jan Karski settled in the USA after the war. Since 1952 he was professor at Georgetown University in Washington. He also lectured in the Pentagon. Professor Jan Karski was an honorary citizen of Israel, an honorary doctor of University of Lódz, and he was given the White Eagle Order, the highest Polish distinction.
He was honoured as a "righteous Gentile" by the State of Israel and many would rank him alongside the better-known
Oscar Schindler
as one of the most courageous heroes of those dark years. He became recognized around the world as a moral authority and his actions have been held up as a model of human solidarity.
Jan Karski died on July 13, 2000, aged 86 at Georgetown University Hospital in Washington, D.C.
Sources: Lodz Online, The Associated Press, Jewish News