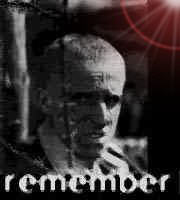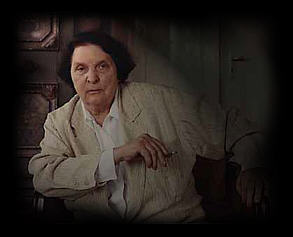 Resistance in The Third Reich was never as strong as in the occupied countries of Europe. Nevertheless, there were a few brave souls who risked everything to defy Hitler and the Nazi Régime, among them the perpetual rebel Countess Maria von Maltzan. She battled on to the end and was prepared to pay the ultimate price to rescue Jews.
Countess Maria Helene Francoise Izabel von Maltzan was born on March 25th, 1909, to enormous wealth in Silesia, Germany, and was raised on a private estate - 18.000 acre - as the youngest of eight.
She decided to study veterinary medicine, quite unusual for a girl during this time. Her family was strictly against the idea, but her teachers supported her and she got the permission. In 1928 she made her exam in Berlin and five years later she got her doctorate in natural sciences.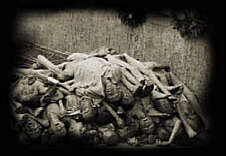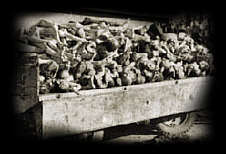 The Holocaust
Her sense of justice made her join different resistance movements against the Nazis as early as 1933 and for years she worked as an underground-fighter. As the brutality of the Nazi Régime accelerated with murder, violence and terror, the seeds of their plan for the total extermination of the Jews dawned on Maria von Maltzan in all its horror - and she immediately decided to act ..
She always responded to calls for help and took the Jews into her own home, fed and protected them, right under the noses of the Gestapo. Throughout the war Maria von Maltzan provided a safe haven for more than 60 Jews, arranging for them to escape to safety. She falsified official visas and other documents and helped many Jews escape from Berlin in trucks that she often drove herself.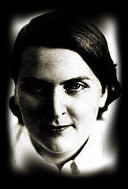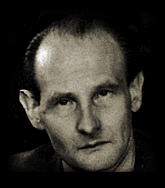 The young Maria and Hans Hirschel
Before WW2 she got to know the Jewish author Hans Hirschel, the former editor of Das Dreieck, an avant-garde German literary journal founded in 1925. From 1942 to the end of the war she sheltered Hirschel in a special hiding place inside a couch in her living room, thus saving his life at the peril of her own. The Simon Wiesenthal Center tells how Hans Hirschel managed to continue to write in his hiding place because of Maria von Maltzan:
Hirschell also had a great deal of specific work - more, ironically, than he had ever had in normal times - articles, book reviews, radio plays, even short books. It was Maria who would obtain the assignments, ostensibly for herself. She would then give them to Hans to do, along with the research materials.
Once the Nazi Gestapo came to the flat and Hans Hirschell was hiding in the couch. Maria had fixed the couch so that it was impossible to open, and covered his hiding place with a thin material. She drilled holes in it for air, and every day she put a glass of water in there with a little codeine to suppress a cough. The SS officer asked, 'How do we know nobody is hiding in there?' Maria answered, 'If you're sure someone is in there, shoot. But before you do that, I want a written signed paper from you that you will pay for new material and the work to have the couch recovered after you put holes in it.'
The SS officer didn't do a thing. He left ...
Maria became pregnant with Hans's baby. She later recalled how the new-born baby was placed in an incubator and the hospital was bombed. The electricity running the incubator stopped and the baby died. Shortly afterwards she adopted two little girls of a children´s camp.
After the war Maria married Hans Hirschel but the marriage failed. They separated after two years, then remarried in 1972. Hans Hirschel died in 1975.
| | |
| --- | --- |
| Maria von Maltzan | |
During the post-war-years Maria had many difficulties, but grateful Jews, who never forgot her heroism, helped her survive bitter years. Because of the horrors of the war she became addicted to drugs and she later recalled how she was thrown in an insane asylum and had to scrub floors day after day.
Countess Maria von Maltzan spent many years in a Berlin slum, and in an interview she told about her life in Berlin:
I'm quite engaged in social things now because this part of Berlin is a perfect slum. They don't like me to say it. I really stand up for this part of Berlin, Kreuzberg. They've shoved everybody into this area - Turks, colored people, Poles, everyone stuck into this corner! We have houses with eight flats on one floor with one w.c. on the staircase. The police, you can't imagine how brutal they are down here, beating. If I see it - because you can see I have big corner windows with a clear view - I go down and get hold of the police and say, "Why are you beating these people?" And the silly police say to me, "Perhaps you like colored here!" "Well, " I say, "I prefer them to helmets!"
The perpetual rebel Countess Maria von Maltzan died on November 12th, 1997.
Gay Block and Malka Drucker spent three years interviewing rescuers from ten countries. In their book Portraits of Moral Courage in the Holocaust they tell about their meeting with Maria von Maltzan, who acted with such humanity in a time of barbarism:
The taxi asks us to check our address in West Berlin - this is not a good neighborhood. But we soon learn that Countess von Maltzan, born to enormous wealth in Silesia, in Germany, lives in this primarily Turkish 'slum,' as she calls it, with pride and conviction. Although the apartments around her have been burglarized, hers is left unharmed because neighbors know her as a friend of the weak and powerless ...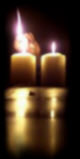 ---
sources:
Kirsa Prothman, European Schools Project
The Simon Wiesenthal Multimedia Learning Center
http://motlc.wiesenthal.com/index.html
www.auschwitz.dk www.oskarschindler.com www.shoah.dk
Louis Bülow Privacy. ©2007-09.