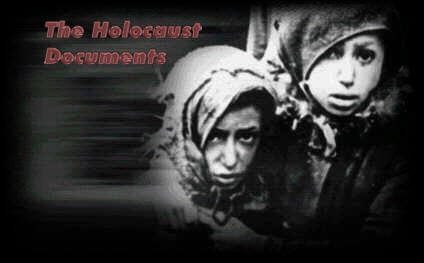 Early on the morning on April 29, 1945, with Germany lying in ruins after six devastating years of war, and with defeat imminent, Adolf Hitler married his mistress of many years, Eva Braun, in a civil ceremony in his bunker.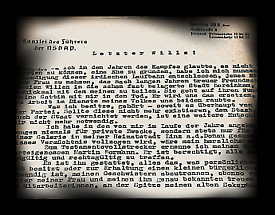 Then he hastily dictated his last will and a Political Testament to his secretary, Frau Gertrud Junge. The documents were little different from many speeches and articles he had written before. After causing the destruction of huge areas of Europe, demanding the sacrifice of millions of lives in pursuit of his political ambitions, and ordering the murder of millions of others, Adolf Hitler showed no remorse in his Political Testament. Instead, he blamed the Jews for the war he himself had started.
In his will, he stated specifically who was to be the executor of his will, what he wanted done with his body, and who was to receive his possessions.

The Last Will
As I did not consider that I could take responsibility, during the years of struggle, of contracting a marriage, I have now decided, before the closing of my earthly career, to take as my wife that girl who, after many years of faithful friendship, entered, of her own free will, the practically besieged town in order to share her destiny with me. At her own desire she goes as my wife with me into death. It will compensate us for what we both lost through my work in the service of my people.
What I possess belongs - in so far as it has any value - to the Party. Should this no longer exist, to the State; should the State also be destroyed, no further decision of mine is necessary.
My pictures, in the collections which I have bought in the course of years, have never been collected for private purposes, but only for the extension of a gallery in my home town of Linz on Donau.
It is my most sincere wish that this bequest may be duly executed.
I nominate as my Executor my most faithful Party comrade, Martin Bormann. He is given full legal authority to make all decisions. He is permitted to take out everything that has a sentimental value or is necessary for the maintenance of a modest simple life, for my brothers and sisters, also above all for the mother of my wife and my faithful co-workers who are well known to him, principally my old Secretaries Frau Winter etc. who have for many years aided me by their work.
I myself and my wife - in order to escape the disgrace of deposition or capitulation - choose death. It is our wish to be burnt immediately on the spot where I have carried out the greatest part of my daily work in the course of a twelve years' service to my people.
Given in Berlin, 29th April 1945, 4:00 a.m.
Signed: A. Hitler
Signed as witnesses:
Dr. Joseph Goebbels
Martin Bormann
Colonel Nicholaus von Below


The POLITICAL TESTAMENT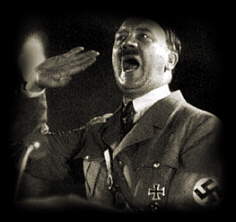 Since 1914, when as a volunteer, I made my modest contribution in the World War which was forced upon the Reich, over thirty years have passed.
In these three decades, only love for my people and loyalty to my people have guided me in all my thoughts, actions, and life. They gave me the strength to make the most difficult decisions, such as no mortal has yet had to face. I have exhausted my time, my working energy, and my health in these three decades.
It is untrue that I or anybody else in Germany wanted war in 1939. It was desired and instigated exclusively by those international statesmen who were either of Jewish origin or working for Jewish interests. I have made so many offers for the reduction and elimination of armaments, which posterity cannot explain away for all eternity, that the responsibility for the outbreak of this war cannot rest on me. Furthermore, I never desired that after the first terrible World War a second war should arise against England or even against America. Centuries may pass, but out of the ruins of our cities and monuments of art there will arise anew the hatred for the people who alone are ultimately responsible: International Jewry and its helpers!
As late as three days before the outbreak of the German-Polish War, I proposed to the British Ambassador in Berlin a solution for the German-Polish problem -- similar to the problem of the Saar area, under international control. This offer cannot be explained away, either. It was only rejected because the responsible circles in English politics wanted the war, partly in the expectation of business advantages, partly driven by propaganda promoted by international Jewry.
But I left no doubt about the fact that if the peoples of Europe were again only regarded as so many packages of stock shares by these international money and finance conspirators, then that race, too, which is the truly guilty party in this murderous struggle would also have to be held to account: the Jews! I further left no doubt that this time we would not permit millions of European children of Aryan descent to die of hunger, nor millions of grown-up men to suffer death, nor hundreds of thousands of women and children to be burned and bombed to death in their cities, without the truly guilty party having to atone for its guilt, even if through more humane means.
After six years of struggle, which in spite of all reverses will go down in history as the most glorious and most courageous manifestation of a people's will to live. I cannot separate myself from the city which is the capital of this Reich. Because our forces are too few to permit any further resistance against the enemy's assaults, and because individual resistance is rendered valueless by blinded and characterless scoundrels, I desire to share the fate that millions of others have taken upon themselves, in that I shall remain in this city. Furthermore, I do not want to fall into the hands of enemies who for the delectation of the hate-riddled masses require a new spectacle promoted by the Jews.
I have therefore resolved to remain in Berlin and there to choose death of my own will at the very moment when, as I believe, the seat of the Fuehrer and Chancellor can no longer be defended. I die with a joyful heart in the awareness the immeasurable deeds and achievements of our soldiers at the front, of our women at home, the achievements of our peasants and workers, and the contribution, unique in history, of our youth, which bears my name.
It goes without saying that I thank them all from the bottom of my heart and that it is also my desire that in spite of everything they should not give up the struggle, but continue fighting wherever they may be, faithful to the great Clausewitz, against the enemies of the Fatherland. From the sacrifices of our soldiers and from my own comradeship with them, there will come in one way or another into German history the seed of a brilliant renaissance of the National Socialist movement and thus the realization of a true national community.
Many very brave men and women have resolved to link their lives to mine to the very end. I have requested them, and finally ordered them, not to do so, but instead to take part in the continuing struggle of the nation. I ask the commanders of the army, navy, and air force to strengthen by all possible means the spirit of resistance of our soldiers in the spirit of National Socialism, emphasizing especially that I too, as founder and creator of this movement, have preferred death to cowardly flight or even capitulation.
May it be one day a part of the code of honor; as it is already in the navy, that the surrender of an area or of a town is impossible, and above all in this respect the leaders should give a shining example of faithful devotion to duty unto death. Before my death I expel the former Reichsmarschall Hermann Goering and deprive him of all the rights he may enjoy by virtue of the decree of June 29, 1941, and also by virtue of my statement in the Reichstag on September 1, 1939. I appoint in his place Grossadmiral Doenitz as President of the Reich and Supreme Commander of the Armed Forces.
Before my death I expel the former Reichsfuehrer-SS and Minister of the Interior Heinrich Himmler from the Party and all offices of state. In his place I appoint Gauleiter Karl Hanke as Reichsfuehrer-SS and Chief of the German Police and Gauleiter Paul Giesler as Reich Minister of the Interior.
Goering and Himmler, by their secret negotiations with the enemy, without my knowledge or approval, and by their illegal attempts to seize power in the state, quite apart from their treachery to my person, have brought irreparable shame to the country and the whole people.
In order to give the German people a government composed of honorable men, who will fulfill their duty of continuing the war by all available means, I, as the Fuehrer of the nation, nominate the following members of the new Cabinet:
President of the Reich: Doenitz; Chancellor of the Reich: Dr. Goebbels; Party Minister: Bormann; Foreign Minister: Seyss-Inquart; Minister of the Interior: Gauleiter Giesler; Minister for War: Doenitz; C.-in-C. of the Army: Schoerner; C.-in-C. of the Navy: Doenitz; C.-in-C. of the Air Force: Greim; Reichsfuehrer-SS and Chief of the German Police: Gauleiter Hanke; Economics: Funk; Agriculture: Backe; Justice: Thierack; Culture: Dr. Scheel; Propaganda: Dr. Naumann; Finance: Schwerin-Krossigk; Labor: Dr. Hupfater; Munitions: Saur; Leader of the German Labor Front and Member of the Reich Cabinet: Reichminister Dr. Ley
Several of these men such as Martin Bormann, Dr. Goebbels, etc., together with their wives, have joined me by their own free will and do not wish to leave the capital of the Reich under any circumstances, but on the contrary are willing to perish with me here. Yet I must ask them to obey my request, and in this instance place the interests of the nation above their own feelings.
Through their work and loyalty they will remain just as close to me as companions after my death, just as I hope that my spirit will remain amongst them and will always accompany them. Let them be hard, but never unjust; above all, let them never allow fear to counsel their actions, but may they place the honor of the nation above everything on this earth. Finally, may they be conscious of the fact that our task of building a National Socialist state represents the labor of the coming centuries, and this places every single person under an obligation always to serve the common interest and to subordinate his own interests. I demand of all Germans, all National Socialists, men and women and all soldiers of the Armed Forces, that they remain faithful and obedient to the new government and to their President unto death.
Above all, I charge the leadership of the nation and their followers with the strict observance of the racial laws and with merciless resistance against the universal poisoners of all peoples, international Jewry.
Given in Berlin, 29th April 1945, 4:00 a.m.
signed: A. Hitler
Signed as witnesses:
Dr. Joseph Goebbels
Wilhelm Burgdorf
Martin Bormann
Hans Krebs

The next day at a little after 3:30 p.m., Adolf Hitler and Eva Braun bit into thin glass vials of cyanide. As he did so, Hitler also shot himself in the head with a 7.65 mm Walther pistol.
A handful of remaining Nazi faithfuls trooped uneasily into his underground study, the bitter-almonds smell hanging in the air. They surveyed his still-warm remains slouched on a couch, with blood trickling from the sagging lower jaw, and a gunshot wound in the right temple. Wrapped in gray army blankets, Hitler and Eva Braun were carried up to the shell-blasted Chancellery garden. Gasoline was slopped over them in a reeking crater and ignited while the staff hurriedly saluted and backed down into the shelter. Thus ended the six years of Hitler's War ...
Adolf Hitler had founded the Third Reich 12 years and three months before. His Nazi Regime led to the annihilation of more than six million Jews in Europe. The Third Reich would survive him for one week - the nightmare he had unleashed was over ...



Adolf Hitler's SS Men
Hitler surrounded himself with a small clique of fanatical, ruthless henchmen - a violent group of outsiders who rose to power in the Third Reich and established political and economic institutions of legitimized terror.

These masterminds of death were found to be quite psychologically normal. They were men of fine standing, husbands who morning and night kissed their wives, fathers who tucked their children into bed.

But murders, brutalities, cruelties, tortures, atrocities, and other inhuman acts were an everyday occurrence.

The European Jews were the primary victims of the Nazis. In 1933 nine million Jews lived in the 21 countries of Europe that would be occupied by Germany during the war. By 1945 two out of every three European Jews had been killed.

But Jews were not the only group singled out for persecution by Hitler's Nazi regime. One-half million Gypsies, 250,000 mentally or physically disabled persons, and more than three million Soviet prisoners-of-war also fell victim to Nazi genocide. Jehovah's Witnesses, homosexuals, Social Democrats, Communists, partisans, trade unionists, and Polish intelligentsia were also victims of the hate and aggression carried out by the Nazis.
---
Sources:
Axis Criminality, Nazi Conspiracy and Aggression, Government Printing Office, Washington, 1946-1948, vol. VI, pg. 259-260