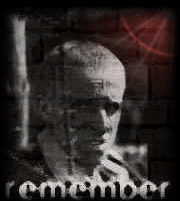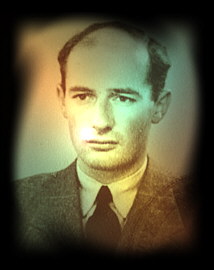 Thanks to Steven Spielberg's epic "Schindler's List" millions learned - or were reminded - that there were people during World War II who risked their lives to save Jews. In that dark chapter in human history there was perhaps no greater example than Raoul Wallenberg.
Raoul Wallenberg not only saved 100,000 lives - he saved our faith in humanity ...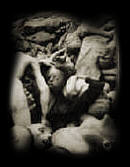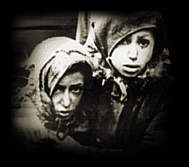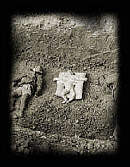 Auschwitz Bergen-Belsen Belzec Sobibor Treblinka
Raoul Wallenberg was born in 1912 to a prominent Swedish family that had produced generations of bankers and diplomats. He studied in the United States and graduated with a degree in architecture in 1935. He then worked as a foreign representative for a central European trading company. In 1944, at the request of President Roosevelt and The United States' War Refugees Board, he was sent by the Swedish Foreign Minister to Budapest in an attempt to save the Jewish community of Budapest - the last left in Europe.
Adolf Hitler's plans for the annihilation of the entire Jewish population in German-occupied countries became widely known. Hungary, which had joined forces with Germany in its war against the Soviet Union beginning in 1941, still had about 700,000 Jewish residents as of early 1944.
Raoul Wallenberg's tactic was to issue as many Hungarian Jews as possible with Swedish passports, which normally saved them from deportation to the death camps. Several tens of thousands of Jews were that way saved by Wallenberg or by the embassies of neutral countries inspired by Wallenberg's work.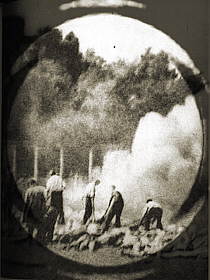 One of his helpers, future Congressman Tom Lantos, accompanied Raoul Wallenberg to the trains, where Jews were being packed together like animals for their journey to a certain death, and helped the Swede pull people off. "He bluffed his way through," said Tom Lantos. "He had no official authorisation. His only authority was his own courage. Any officer could have shot him to death. But he feared nothing for himself and committed himself totally. It was as if his courage was enough to protect himself from everything."
Raoul Wallenberg even had a number of face-to-face confrontations with Adolf Eichmann, the architect of the Nazis' "Final Solution" for the Jews in Hungary. After asking Eichmann: "Look, face it, you've lost the war. Why not give it up now?", the German replied that he was staying to complete unfinished business - the extermination of the Hungarian Jews, and Wallenberg himself. "Don't think you're immune just because you're a diplomat and a neutral!" he threatened. Wallenberg's car was attacked a few days later ...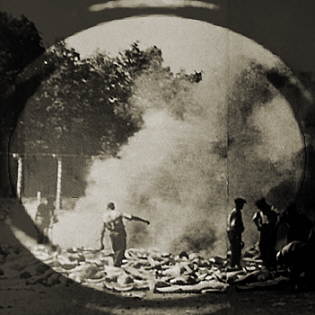 Raoul Wallenberg did not use traditional diplomacy. He more or less shocked the other diplomats at the Swedish Legation with his unconventional methods. He successfully used everything from bribery to threats of blackmail. But when the other members of the Legation staff saw the results of Wallenberg's efforts, he quickly gained their full support.
Armed only with courage, determination and imagination, Raoul Wallenberg saved approximately 100,000 Jews from slaughter. He was able to issue thousands of protective passes, purchase and maintain "safe houses" and soup kitchens, secure food, medicine and clothing for the new "Swedish citizens" and the many children orphaned by the Nazi violence. A master of diplomacy, organization, threats, bribery and charm, he brought people back from death trains and death marches.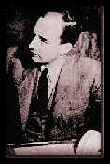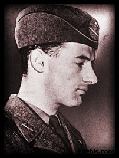 Raoul Wallenberg
January 1945 Raoul Wallenberg received information that Adolf Eichmann planned a total massacre in the largest ghetto. Wallenberg sent an ally, Szalay, to find General Schmidthuber, the Commander of the German Army in Hungary - the only one who could stop the slaughter. Szalay delivered a note to Schmidthuber explaining that the general would be held personally responsible for the massacre and that he would be hanged as a war criminal after the war was over.
General Scmidthuber cancelled the order at the last minute thanks to Wallenberg's action and more than 70,000 Human lives were saved. Two days later, the Russians arrived and found 97,000 Jews alive in Budapest's two Jewish ghettos. In total 120,000 Jews survived the Nazi extermination in Hungary.
| | |
| --- | --- |
| | So the Jews did survive the liberation but shortly after this event, Raoul Wallenberg disappeared, never to be seen again. Russian units entered Budapest in 1944 and Wallenberg had to report to Soviet Army Occupation Headquarters in eastern Hungary. |
But Wallenberg refused to respond to pleas from his closest colleague to stop risking his life and go into hiding in the Budapest area with other members of the Swedish legation. Wallenberg explained: "For me there's no choice. I've taken on this assignment and I'd never be able to go back to Stockholm without knowing inside myself I'd done all a man could do to save as many Jews as possible."
| | |
| --- | --- |
| | Wallenberg said this on January 10, 1945. Exactly one week later, on January 17, 1945, Wallenberg, then 32, was arrested by the Soviets. The Soviet army took Wallenberg and other diplomats into "protective custody" to Moscow. |
Half a century after he disappeared into the Soviet prison system, the fate of Raoul Wallenberg remains a mystery. During the late 1940's and 1950's, foreign officials captured by the Soviet Union began returning home. Raoul Wallenberg was never released. The Soviets claimed that he died of a heart attack in 1947 but there were reported sightings of him in Soviet prison camps over the years.
On February 6, 1957, the Soviets announced that they had made extensive inquiries and had located a document which probably concerned Raoul Wallenberg. The handwritten document stated that "the prisoner Wallenberg, who is known to you, died last night in his cell." The document was dated July 17, 1947, and was signed Smoltsov, head of the Lyublyanka prison infirmary. The document was addressed to Abakumov, Soviet minister of state security.
But eyewitness and secondhand reports placed Wallenberg in the Soviet Union decades after 1947. The location repeatedly cited: Vladimir prison, 120 miles northeast of Moscow.
President Ronald Reagan approved in 1981 a special Act of Congress making Wallenberg a honorary U.S. citizen, a recognition shared only with one other foreigner - Winston Churchill.
In 1989, on the eve of a visit by Wallenberg's kin, the Soviets surprised them by handing over Wallenberg's personal belongings, including passport, money, a daybook and a permit to carry a pistol. But not his personal papers. The belongings had suddenly been discovered, the Soviets claimed, when a worker happened upon a plain envelope in a storage room ...
In 1990, following the collapse of the Soviet Union, KGB files were opened to an international commission investigating his case, but no conclusive elements were found. The Raoul Wallenberg file had been destroyed, thereby eliminating any evidence to support the Kremlin's claim that Wallenberg died in prison in 1947.
| | |
| --- | --- |
| | In a ceremony April 1997 at The U.S. Holocaust Memorial Museum, located on Raoul Wallenberg Place, Raoul Wallenberg was honored by the U.S. Postal Service, which April 24 issued a postal stamp bearing his likeness. Over 96 million stamps were printed, according to the U.S. Postal Service. |
April 2000 The International Raoul Wallenberg Foundation asked the Russian government and the Vatican to release all files concerning "Missing Persons" - among them Raoul Wallenberg's. The Foundation intended to exhaust all resources to arrive at the information regarding Raoul Wallenberg's whereabouts. The Foundation was working closely with Raoul Wallenberg's family and its actions were supported by U.N. Secretary General, Kofi Annan, whose wife is Raoul Wallenberg's niece, and by politicians worldwide.
On Friday December 22, 2000, Russia formally rehabilitated Raoul Wallenberg, saying the Swedish diplomat had been a victim of Soviet repression. The general prosecutor's office said in a statement it had decided to rehabilitate Wallenberg and his driver. It said the men had been 'unjustifiably arrested by non-judicial bodies and deprived of their freedom for political reasons, as socially dangerous individuals, and without being charged with concrete offences.'

The prosecutor's office said the two men should have benefited from diplomatic immunity and should not have been held as prisoners of war as Sweden was neutral during World War Two. It said they had been held for more than two and a half years on suspicion of spying for foreign intelligence 'until their deaths in a Soviet prison.'
In Israel, in Jerusalem, there is a memorial to the six million Jews murdered by the Nazis during WWII - Yad Vashem, erected in 1953. A street called "Avenue of the Righteous" runs through the area. A steady breeze blows through the leaves of the 600 trees that line the street in straight rows. They were all planted to honor the memory of non-Jewish individuals who risked their lives to save the Jews from the Nazi executioners.
One of these trees bears the name of Raoul Wallenberg - an honor awarded to him in 1966 for his most noble principles of humanity by risking his life to save Jews during the Holocaust ...



"Here is a man who had the choice of remaining in secure, neutral Sweden when Nazism was ruling Europe. Instead, he left this haven and went to what was then one of the most perilous places in Europe. And for what? To save Jews. He won this battle and I feel that in this age when there is so little to believe in - so very little on which our young people can pin their hopes and ideals - he is a person to show the world, which knows so little about him. That is why I believe the story of Raoul Wallenberg should be told ..." - Attorney Gideon Hausner, chairman of Yad Vashem and Prosecutor of Adolf Eichmann



Adolf Hitler's SS Men
Hitler surrounded himself with a small clique of fanatical, ruthless henchmen - a violent group of outsiders who rose to power in the Third Reich and established political and economic institutions of legitimized terror.

These masterminds of death were found to be quite psychologically normal. They were men of fine standing, husbands who morning and night kissed their wives, fathers who tucked their children into bed.

But murders, brutalities, cruelties, tortures, atrocities, and other inhuman acts were an everyday occurrence.

The European Jews were the primary victims of the Nazis. In 1933 nine million Jews lived in the 21 countries of Europe that would be occupied by Germany during the war. By 1945 two out of every three European Jews had been killed.

But Jews were not the only group singled out for persecution by Hitler's Nazi regime. One-half million Gypsies, 250,000 mentally or physically disabled persons, and more than three million Soviet prisoners-of-war also fell victim to Nazi genocide. Jehovah's Witnesses, homosexuals, Social Democrats, Communists, partisans, trade unionists, and Polish intelligentsia were also victims of the hate and aggression carried out by the Nazis.
---
UNESCOPRESS On-line US News On-line Swedish Portraits
by Jan Larsson 1986, 1995 - The Swedish Institute
www.auschwitz.dk Louis Bülow Privacy. ©2008-10.