---
20 August 1923 - 31 July 1964

im Reeves was perhaps the biggest male star to emerge from the Nashville Sound. His mellow baritone voice and muted velvet orchestration combined to create a sound that echoed around his world and has lasted to this day ...
Jim Reeves was capable of singing hard country ("Mexican Joe" went to number one in 1953), but he made his greatest impact as a country-pop crooner. From 1955 through 1969, Reeves was consistently charted in the country and pop charts - an amazing fact in light of his untimely death in an airplane accident in 1964.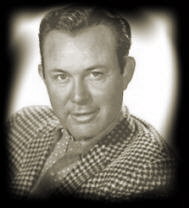 Jim Reeves' father died when he was 10 months old and his mother was left to raise nine children on the family farm. Although only aged five, Reeves was entranced when a brother brought home a gramophone and a Jimmie Rodgers record, 'Blue Yodel No. 5'. When aged nine, he traded stolen pears for an old guitar he saw in a neighbour's yard and a few years later he appeared on a radio show in Shreveport, Louisiana.
By virtue of his athletic abilities, Jim Reeves won a scholarship to the University of Texas. However, he was shy, largely because of a stammer, which he managed to correct while at university. His first singing work was with Moon Mullican 's band in Beaumont, Texas, and he worked as an announcer and singing disc jockey at KGRI in Henderson for several years. He recorded two singles for a chain store's label in 1949.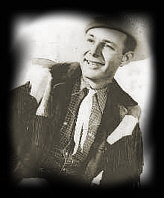 In November 1952 Jim Reeves moved to KWKH in Shreveport, where his duties included hosting the Louisiana Hayride. He stood in as a performer when Hank Williams failed to arrive and was signed immediately to Abbott Records. In 1953, Jim Reeves received gold discs for two high-voiced, country novelties, 'Mexican Joe' and 'Bimbo'. In 1955 he joined the Grand Ole Opry and started recording for RCA in Nashville, having his first hit with a song based on the 'railroad, steamboat' game, 'Yonder Comes A Sucker'.
Chet Atkins considered 'Four Walls' a 'girl's song', but Jim Reeves persisted and used the song to change his approach to singing. He pitched his voice lower and sang close to the microphone, thus creating a warm ballad style which was far removed from his hillbilly recordings. 'Four Walls' became an enormous US success in 1957, crossing over to the pop market and becoming a template for his future work. From then on, Atkins recorded Reeves as a mellow balladeer, giving him some pop standards and replacing fiddles and steel guitar with piano and strings.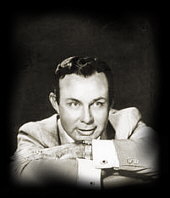 Throughout the '50s and early '60s, Jim Reeves' racked up a number of major hits and country classics like "Anna Marie" (1958), "Blue Boy" (number two, 1958), "Billy Bayou" (number one for five weeks, 1959), "He'll Have to Go" (number one for 14 weeks, 1960), "Adios Amigo" (number two, 1962), "Welcome to My World" (number two, 1964), and "I Guess I'm Crazy" (number one for seven weeks, 1964). Jim Reeves toured Europe and South Africa, building a strong following in countries that rarely had been open to country music in the past.
Jim Reeves always included a religious section in his stage show and also sang 'Danny Boy' to acknowledge his Irish ancestry. A gooey novelty, 'But You Love Me Daddy', recorded at the same session with Steve, the nine-year-old son of bass player Bob Moore, was a UK Top 20 hit 10 years later. Having established a commercial format, Jim Reeves had success with 'You're The Only Good Thing', 'Adios Amigo', and 'Guilty', which features French horns and oboes. His records often had exceptional longevity; 'I Love You Because' (number 5) and 'I Won't Forget You' (number 3) were on the UK charts for 39 and 25 weeks, respectively.
Jim Reeves was at the height of his career when his private plane crashed outside of Nashville on July 31, 1964. Pilot Jim Reeves and his pianist/manager, Dean Manuel, died when their single-engine plane ran into difficulties during a storm and crashed into dense woods outside Nashville. The bodies were not found until 2 August despite 500 people, including fellow country singers, being involved in the search.
Jim Reeves was buried in a specially landscaped area by the side of Highway 79 in Texas. Though Jim Reeves had died, his popularity did not vanish - in fact, his sales increased following his death. He continued to have hits with such ironic titles as 'This World Is Not My Home' and the self-penned 'Is It Really Over?'. Although Reeves had not recorded 'Distant Drums' officially - the song had gone to Roy Orbison - he had made a demo for songwriter Cindy Walker. Accompaniment was added and, in 1966, 'Distant Drums' became Reeves' first UK number 1.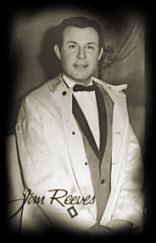 Jim Reeves had around 80 unreleased tracks and his widow followed a brilliant, if uncharitable, marketing policy whereby unheard material would be placed alongside previously issued tracks to make a new album. Sometimes existing tracks were remastered and duets were constructed with Deborah Allen and the late Patsy Cline. Reeves became a bestselling album artist to such an extent that 40 Golden Greats topped the album charts in 1975. There wasn't a year between 1970 and 1984 that there wasn't a Jim Reeves single in the charts, either at the top of the charts or in the lower regions of the charts. Reeves was inducted into the Country Music Hall of Fame in 1967 and two years later, the Academy of Country Music instituted the Jim Reeves Memorial Award.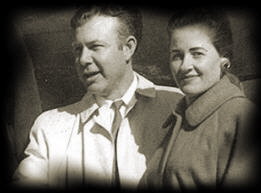 Jim Reeves and Mary
His widow, Mary Reeves, 70, passed away on Veteran's Day, November 11th, 1999, reportedly dying alone in the nursing home where she had been confined for the last several years. Mary's steady decline was a tragedy which grieved her family and friends long before her passing. She had stopped eating, and the decision was apparently made not to try to sustain life via artificial means.
Although there was a public viewing, the funeral was closed to her many close friends and co-workers on orders of her second husband, Terry Davis.
Mary Elizabeth White married Jim Reeves in 1947. From the time of Jim Reeves' death in 1964 in the airplane crash until the onset of her Alzheimer's disease in the mid-'90s, Mary was instrumental in keeping Jim Reeves' music and memory alive.
Because of Mary Reeves Davis' incapacity to continue to manage the Reeves estate, its assets were sold to United Shows of America in 1997 for $7.3 million, a story in the Nashville Tennessean reported. The estate included the museum, real estate, memorabilia and Reeves' record royalties.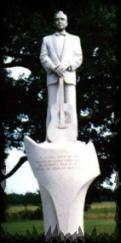 Jim Reeves Monument
"If I, a lowly singer, dry one tear, or soothe one humble heart in pain, then my homely verse to God is dear, and not one stanza has been sung in vain ... "
Monument Inscription in Carthage, Texas.

---