The truth of the photos of crimes and atrocities included in this Holocaust project needs to be shown. The photos may be of graphic nature and disturbing - before providing access to younger learners, parents and teachers should preview the sites and guide through what they may read and see.

The Holocaust was the systematic annihilation of six million Jews by the Nazi regime during World War 2. In 1933 approximately nine million Jews lived in the 21 countries of Europe that would be occupied by Germany during the war. By 1945 two out of every three European Jews had been killed. The European Jews were the primary victims of the Holocaust.

But Jews were not the only group singled out for persecution by Hitler's Nazi regime. As many as one-half million Gypsies, at least 250,000 mentally or physically disabled persons, and more than three million Soviet prisoners-of-war also fell victim to Nazi genocide. Jehovah's Witnesses, homosexuals, Social Democrats, Communists, partisans, trade unionists, Polish intelligentsia and other undesirables were also victims of the hate and aggression carried out by the Nazis.




Holocaust Deaths


Country/Region

Estimate

Germany (1938 Borders)

130,000

Austria

65,000

Belgium & Luxembourg

29,000

Bulgaria

7,000

Czechoslovakia

277,000

France

83,000

Greece

65,000

Hungary & Ukraine

402,000

Italy

8,000

Netherlands

106,000

Norway

760

Poland & USSR

4,565,000

Romania

220,000

Yugoslavia

60,000

TOTAL

6,017,760


Source: Nizkor Project statistics derived from Yad Vashem and Fleming, Hitler and the Final Solution.


The number of children killed by Adolf Hitler and his Nazis is not fathomable and full statistics for the tragic fate of the children will never be known. Estimates range as high as 1.5 million murdered children during the Holocaust. This figure includes more than 1.2 million Jewish children, tens of thousands of Gypsy children and thousands of institutionalized handicapped children.

Plucked from their homes and stripped of their childhoods, the children had witnessed the murder of parents, siblings, and relatives. They faced starvation, illness and brutal labor, until they were consigned to the gas chambers.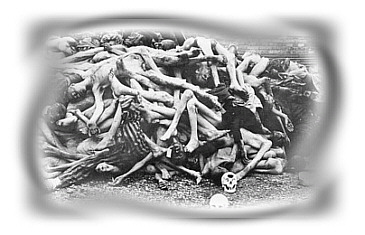 The Holocaust Websites
www.auschwitz.dk
www.emilieschindler.com
www.oskarschindler.com
www.deathcamps.info
www.auschwitz.dk
www.oskarschindler.info/
www.fatherkolbe.com
www.canaris.dk/
www.mengele.dk/
www.shoah.dk
www.annefrank.dk

were established 1996 to promote education about the history of the Holocaust and assist visitors in developing understanding of the ramifications of prejudice and racism. The resources include essays, poems, eyewitness testimonies, photographs, documents, films, literature, timelines, links.

/Louis Bülow
Privacy ©2007-09